CaN CTA Fall 2015 All-Hands Collaboration Meeting
Date:
November 18–19, 2015
Location:

UC San Diego

San Diego Supercomputer Center

10100 Hopkins Drive
La Jolla, California 92093
Venue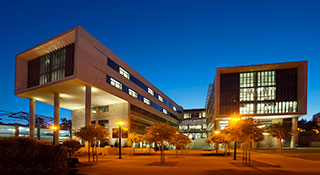 San Diego Supercomputer Center
Map
Interactive Map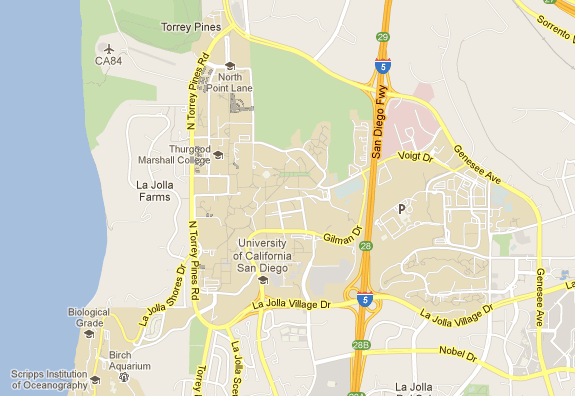 http://act.ucsd.edu/maps/
Printable Map
Directions
From Interstate 5:
Exit Genesee, turn West off exit. (From the south, turn left. From the north, turn right.)
* Note: intersection is currently under a long term construction project. Please allow extra time.
At the top of the hill, turn left at North Torrey Pines Road.
At the first light, turn left on Northpoint Drive into the UC San Diego campus.
Follow Northpoint Drive past the campus Information Booth.
Continue on Northpoint as it turns right and becomes Hopkins Drive.
Turn right on Voigt Drive (South of RIMAC and SDSC).
Enter the Hopkins Parking Structure at the top of the hill (Level 6).
Parking Options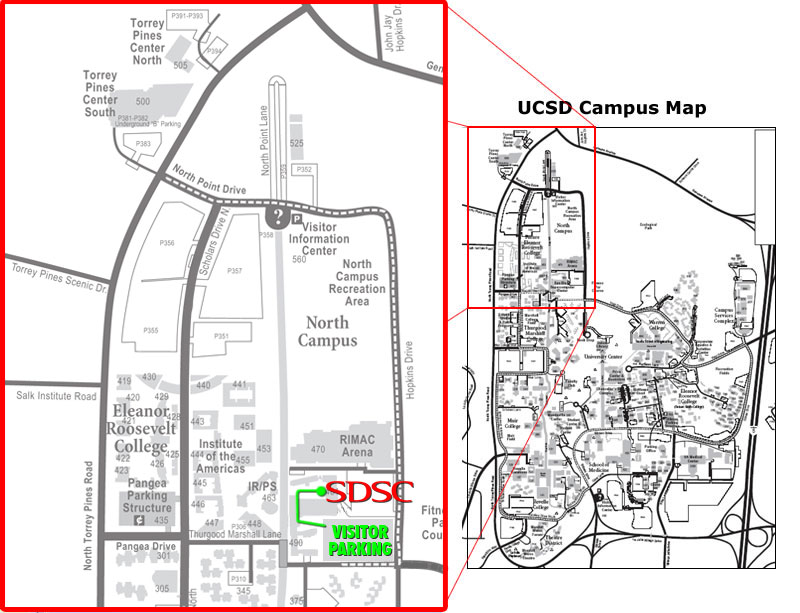 Full-day permits
(Most economical for 4 or more hours)
Green or yellow spaces only
Any level in structure
Not in white or red spaces
Hourly visitor permit
White spaces marked with "V" for Visitor
Top level only (level 7)
Purchase the appropriate parking permit at the machine on that level..
Place parking permit face up on your dashboard in full view.