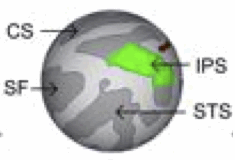 A Tsai, T-P Jung, V Chien, AN Savostyanov, S Makeig. Cortical surface alignment in multi-subject spatiotemporal independent EEG source imaging. The Journal of Neuroscience, 2013, in press.
K Gramman,D Ferris, J Gwin, S Makeig. Imaging Natural Cognition in Action International Journal of Psychophysiology, 2013, in press.
J Iversen, S Makeig. MEG/EEG data analysis using EEGLAB (0.3 MB lo res; 5.6 MB hi res). In: Magnetoencephalography: From Signals to Dynbamic Cortical Networks. Ed. S Supek & C. Aine, Springer Verlag, 2013
G McLoughlin, S Makeig, M Tsuang, In search of biomarkers in psychiatry: EEG-based measures of brain function Journal of Medical Genetics: Neuropsychiatric Genetics, 2013 in press
G McLoughlin, J Palmer, F Rijkdijk, S Makeig. Genetic Overlap between Evoked Frontocentral Theta-Band Phase Variability, Reaction Time Variability, and Attention-Deficit/Hyperactivity Disorder Symptoms in a Twin Study Biological Psychiatry, 2013, doi:10.1016/j.biopsych.2013.07.020k

Kothe C, S Makeig. BCILAB: A platform for brain-computer interface development Journal of Neural Engineering, 2013, in press
Mullen T, Kothe C, Chi YM, Ojeda A, Kerth T, S Makeig. Jung T-P. Real-time estimation and 3-D visualization of source dynamics and connectivity using wearable EEG IEEE Engineering in Biology & Medicine Society, Osaka, Japan, June, 2013
Kothe C, Onton JA, S Makeig. Emotion recognition from EEG during self-paced emotional imagery 3rd Workshop of Affective Brain-Computer Interfaces, 2013, Geneva, Switzerland

Sipp AR, Gwin JT, S Makeig. Ferris DP. Loss of balance during balance beam walking elicits a multi-focal theta band electrocortical response Journal of Neurophysiology, 2013 in press. Press release on this article.
John Iversen, S Makeig. New project: Towards EEG-augmented feedback training of temporal perceptual-motor skills NSF Temporal Dynamics of Learning Center, UC San Diego, La Jolla CA. 2013
YC Wu, S Coulson, S Makeig. Gesture Comprehension Recruits Sensorimotor Systems Society for the Neurobiology of Language, San Diego, California, 2013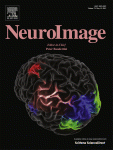 N Bigdely-Shamlo, T. Mullen, K. Kreutz-Delgado, S Makeig. Measure projection analysis: A probabilistic approach to EEG source comparison and multi-subject inference. doi://10.1016/j.neuroimage.2013.01.040 NeuroImage (2013).
N Bigdely-Shamlo, K. Kreutz-Delgado, C. Kothe, S Makeig. EyeCatch: Data-mining over Half a Million EEG Independent Components to Construct a Fully-Automated Eye-Component Detector (.pdf, 697k) IEEE Engin. in Biolog. & Med. Society, Osaka, Japan, June, 2013
M. Miyakoshi, A. Delorme, T. Mullen, K. Kojima, S Makeig, E. Asano Automated Detection of Cross-Frequency Coupling in the Electrocorticogram for Clinical Inspection (.pdf, 211kB) IEEE Eng. in Biolog. & Med. Conference, Osaka, Japan, June, 2013
T. Mullen, C. Kothe, Y. M. Chi, A. Ojeda, T. Kerth, S Makeig, T-P. Jung Real-Time Estimation and 3D Visualization of Source Dynamics and Connectivity Using Wearable EEG (.pdf, 245kb) 5th International Workshop on Brain-Computer Interfaces 2013, Asilomar Conference Grounds, Pacific Grove, CA.
M. Burns, N. Bigdely-Shamlo, M. Smith, K. Kreutz-Delgado, S Makeig, Comparison of Averaging and Regression Techniques for Estimating Event Related Potentials (.pdf, 577k) IEEE Eng. in Biolog. & Med. Conference, Osaka, Japan, June, 2013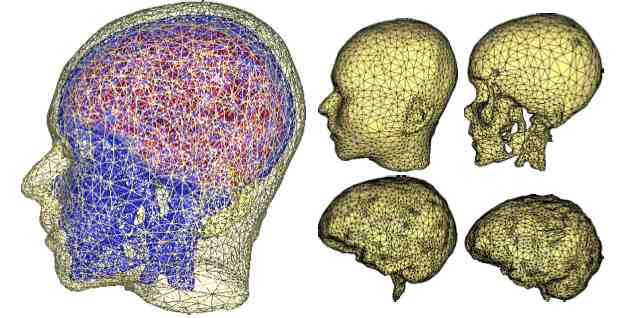 Zeynep Akalin Acar & S Makeig, Effect of forward model errors on EEG source localization (free online version), Brain Topography 2013, (high resolution preprint, pdf 7.9Mb)
C Cao, Z Akalin Acar, K Kreutz-Delgado, S Makeig. A physiologically motivated sparse, compact, and smooth (SCS) approach to EEG source localization IEEE Engineering in Biology & Medicine Society, San Diego, California, Sept., 2012
SK Loo, S Makeig. Clinical utility of EEG therapy in Attention-Deficit/Hyperactivity Disorder (ADHD): A research update (1.2 Mb .pdf). Neurotherapeutics 9:568-87, DOI: 10.1007/s13311-012-0131-z, 2012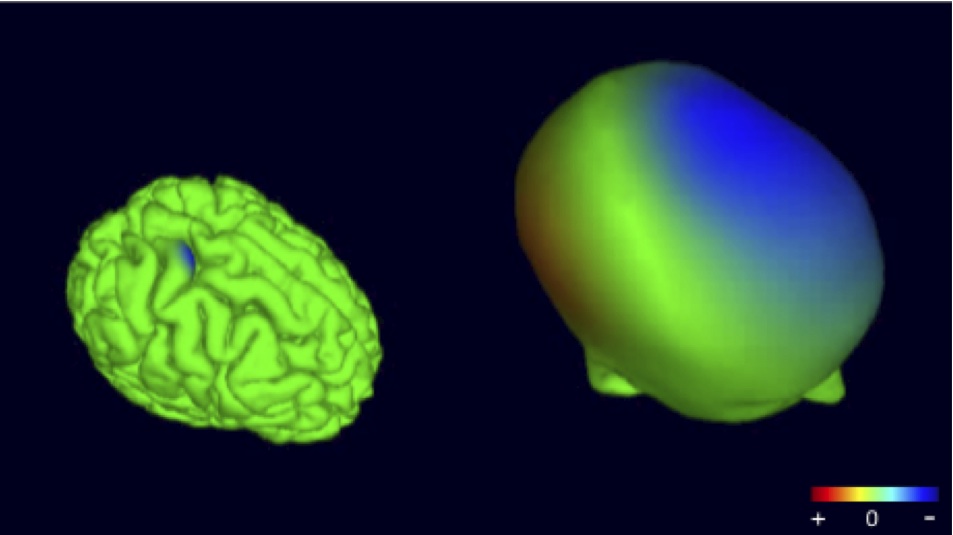 S Makeig, C Kothe, T Mullen, N Bigdely-Shamlo, Z Zhang, K Kreutz-Delgado, Evolving signal processing for brain-computer interfaces (0.7 MB pdf) Proceedings of the IEEE 100:1567-1584, May, 2012
S Makeig, Powerpoint slides from a talk on EEG Data Mining at Washington University, St. Louis, Sept. 2012 (3.7 MB pdf)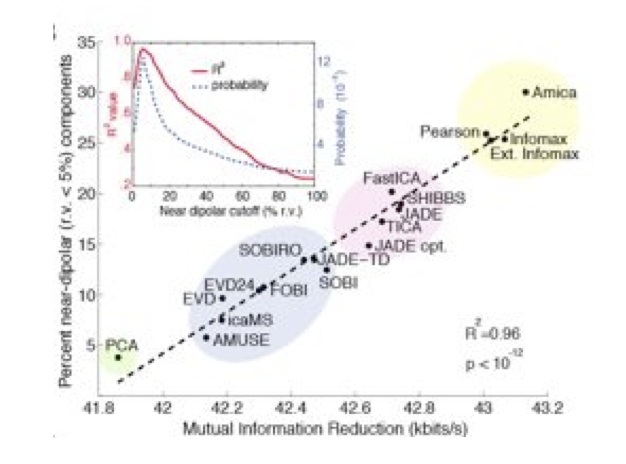 Delorme A, Palmer J, Onton J, Oostenveld R, S Makeig, Independent EEG sources are dipolar PLoS One, i7(2):e30135. doi:10.1371/journalpone.0030135, 2012

Agatha Lenartowicz, Patricia Walshaw, James T. McCracken, James McGough, S Makeig, Sandra K. Loo. EEG correlates of spatial working memory in ADHD 59th meeting of the American Academy of Child and Adolescent Psychiatry, 2012

Jason Palmer & S Makeig, Contrast functions for independent subspace analysis (0.7Mb pdf) submitted for publication

Jason Palmer & S Makeig, Kenneth Kreutz-Delgado, Dependency models based on generalized Gaussian scale mixtures and normal variance mean mixtures (0.7Mb pdf), Submitted for publication

Yu Liao, J Danley, A Vankov, S Makeig, G Deak, Adult-like changes in mu rhythm activity in young children accompany action observation and execution in a social context (2.4Mb pdf poster) Society for Neuroscience, Washington DC, November, 2011

W Thompson, T Mullen, J Onton, S Makeig, A Bayesian spatiotemporal model for multi-subject EEG source dynamics and effective connectivity (2.2MB pdf poster) ICON XII, Palma, Mallorca, September 25, 2011.

T Mullen, Z Akalin Acar, J Palmer, G Worrell, S Makeig, Analysis of neuronal source dynamics and connectivity during seizure (12.8MB pdf poster) ICON XII, Palma, Mallorca, September, 2011.

S Makeig, G Leslie, T Mullen, D Sarma, N Bigdely-Shamlo, C Kothe, Analyzing brain dynamics of affective engagement (527kB pdf proof) Lecture Notes in Computer Science 6975, Springer

S Makeig, G Leslie, T Mullen, D Sarma, N Bigdely-Shamlo, C Kothe, First demonstration of a musical emotion BCI (416kB pdf proof) S. D ́Mello et al. (Eds.): ACII 2011, Part II, LNCS 6975, pp. 487–496, Springer-Verlag, 2011. Report on the production (pdf, 600k)

Brunner C, Mellinger J, Schalk G, Renard Y, Lecuyer L, Breitwieser C, Mueller-Putz GR, Kothe CA, S Makeig S, Perego P, Andreoni G, Kanoh S, Susila IP, Bianchi L, Venthur B, Blankertz B. BCI Software Platforms. For: Tan D & Nijholt A, Eds. (B+H)CI: The Human in Brain-Computer Interfaces and the Brain in Human-Computer Interactions, Springer Verlag, 2011 in press

Delorme A, Mullen T, Kothe C, Akalin Acar Z, Bigdely-Shamlo N, Vanko A, Makeig, EEGLAB, SIFT, NFT, BCILAB, and ERICA: New tools for advanced EEG processing. Computat Intelligence Neurosci 2011:130714, 12 pages, doi:10.1155/2011/130714, 2011.

Z Akalin Acar, J Palmer, G Worrell & S Makeig, Adaptive mixture independent component analysis and source localization in epilepsy, IEEE EMBC 2011, Boston MA, Sept. 2011

T Mullen, Z Akalin Acar, G Worrell & S Makeig, Modeling cortical source dynamics and interactions during seizure, IEEE EMBC 2011, Boston MA, Sept. 2011

CA Kothe & S Makeig, Estimation of task workload from EEG data: New and current methods and perspectives, IEEE EMBC 2011, Boston MA, Sept. 2011

S Makeig (1981) Means, Meaning, and Music ex Tempore, 1. -- Paper on ancient Greek music theory, recently rediscovered on the web!

Tim Mullen, Arnaud Delorme, Christian Kothe, S Makeig, SIFT: A electrophysiological source information flow toolbox for EEGLAB Society for Neuroscience, 2010

A Delorme, T Mullen, C Kothe, S Makeig (1981) An Electrophysiological Information Flow Toolbox for EEGLAB (.pdf, 4.2MB) (2010) Poster presented at the Society for Neuroscience Research 2010.

S Makeig, Arnaud Delorme, Julie Onton, Nima Bigdely Shamlo, Tim Mullen, Christian Kothe, David Groppe, et al., The Online EEGLAB Workshop - Videos, powerpoint slides, sample data and more from the 12th EEGLAB Workshop, UCSD, Nov. 2010. Resource for learning and teaching principles and use of the EEGLAB signal processing environment for Matlab.

S Makeig, Onton J. ERP features and EEG dynamics: An ICA perspective (1.1MB pdf) Oxford Handbook of Event-Related Potential Components, Ed. Luck S & Kappenman E, 2011.

S Makeig, Streaming video of a talk, 'Mining Cognitive Brain Dynamics I', given at the 12th EEGLAB Workshop, La Jolla CA, November 18, 2010. The slides (.pdf) are also available here.

S Makeig, Streaming video of a talk, 'Mining Cognitive Brain Dynamics II', given at the 12th EEGLAB Workshop, La Jolla CA, November 20, 2010. The slides (.pdf) are also available here.

S Makeig, Streaming video of a talk, 'Imaging Human Agency with Mobile Brain/Body Imaging (MoBI)', given at the 12th EEGLAB Workshop, La Jolla CA, November 21, 2010. The slides (.pdf) are also available here.

K Miller, D Hermes, CH Honey M Sharma, RP Rao, M Den J'Nijs, EE Fetz, TJ Sejnowski, AO Hebb, JG Ojemann, S Makeig & EC Leuthardt, Dynamic modulations of local population activity by rhythm phase in human occipital cortex during a visual search task. Frontiers in Human Neuroscience 4:197. doi: 10.3389/fnhum.2010.00197

Klaus Gramann, JT Gwin, N Bigdely-Shamlo, DP Ferris & Scott Makeig, Visual evoked responses during standing and walking Frontiers in Human Neuroscience doi:10.3889/fnhum.2010.00202

Zeynep Akalin Acar & Scott Makeig, Neuroelectromagnetic Forward Head Modeling Toolbox J Neurosci Meth doi:10.1016/jneumeth.2010.04.031

S Makeig & Julie Onton, Emotional BCI: Communicating emotion via EEG dynamics Fourth International BCI Meeting, Carmel, CA, June 2010

Tim Mullen, Julie Onton, Arnaud Delorme, Scott Makeig, Analysis and visualization of theta-band information flow dynamics in an ERN-producing task Human Brain Mapping, Barcelona, Spain, June 2010

Delorme A, Kothe C, Vankov A, Bigdely-Shamlo N, Oostenveldt R, Zander T, & S Makeig. MATLAB-based tools for BCI research (1.2 MB, .pdf)

In: